Imagine a life
without keys.
Impossible? Not really.
There were two fundamental questions behind how KEYRING came into existence.
"Why are we still carrying keys with us?"
"Why are we still using key locks?"

While Everything is going digital today, only keys have been stuck in the analog world in the era of digitalization. It is probably because people have found digital keys too unreliable to keep their cherished possessions safe. For the last 3 years, we have been devoted to inventing the most reliable and convenient digital key platform. And KEYRING is the result of our years of dedication.

Experience our blockchain-based integrated digital key platform.
Problems of
current keys.
Environmental pollution
More than 20 million keys are missing each year in the United States. It is an annoying day-to-day problem for us but also has been a major factor of environmental pollution.
Unhygienic
Using passwords, fingerprints, and RF cards can make you susceptible to viruses and bacteria.
High cost of installation
Adopting other smart system devices is costly as existing devices need to be replaced.
Vulnerable to hacking
Personal data is stored in cloud servers, and it is easy to hack.
KEYRING
digital key's
benefits.
Low cost and eco-friendly service
No plastic cards. (Let's save the Earth!) A simple product add on. (Please keep your existing devices)
Hygienic & bacteria-free product
No common touch points.
Easy installation
Dave (the hardware device) can be installed on the existing device.
Non-hackable service
Equipped with blockchain technology that stores data in a decentralized manner, KEYRING is well protected from external attacks.
Remote management
Approve/reject the key creation request anytime, anywhere you want.
As you go near,
the door opens
automatically.
As you go near,
the door opens
automatically.

Simple steps to add digital key

Simple steps to add digital key
1.
Request access for your digital key through the KEYRING app.
2.
Manager approves your request.
How it works?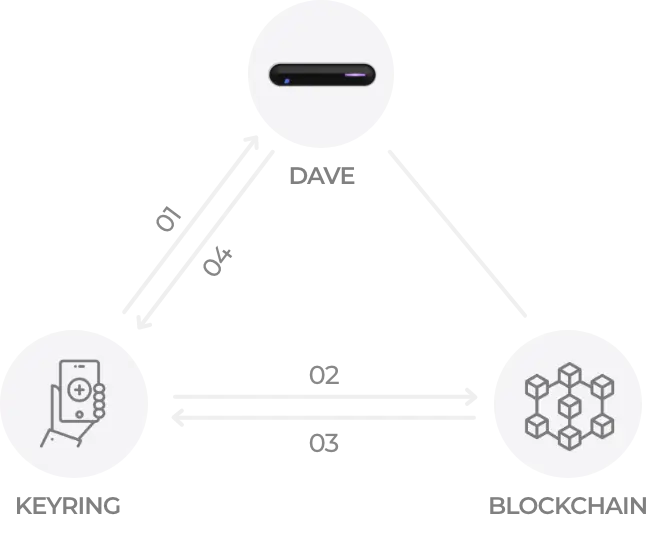 01. Your app sends a Bluetooth signal to DAVE.
02. DAVE crosschecks the user information with the device.
03. Verified users are confirmed.
04. Request to OPEN the door.
Where KEYRING
can be applied.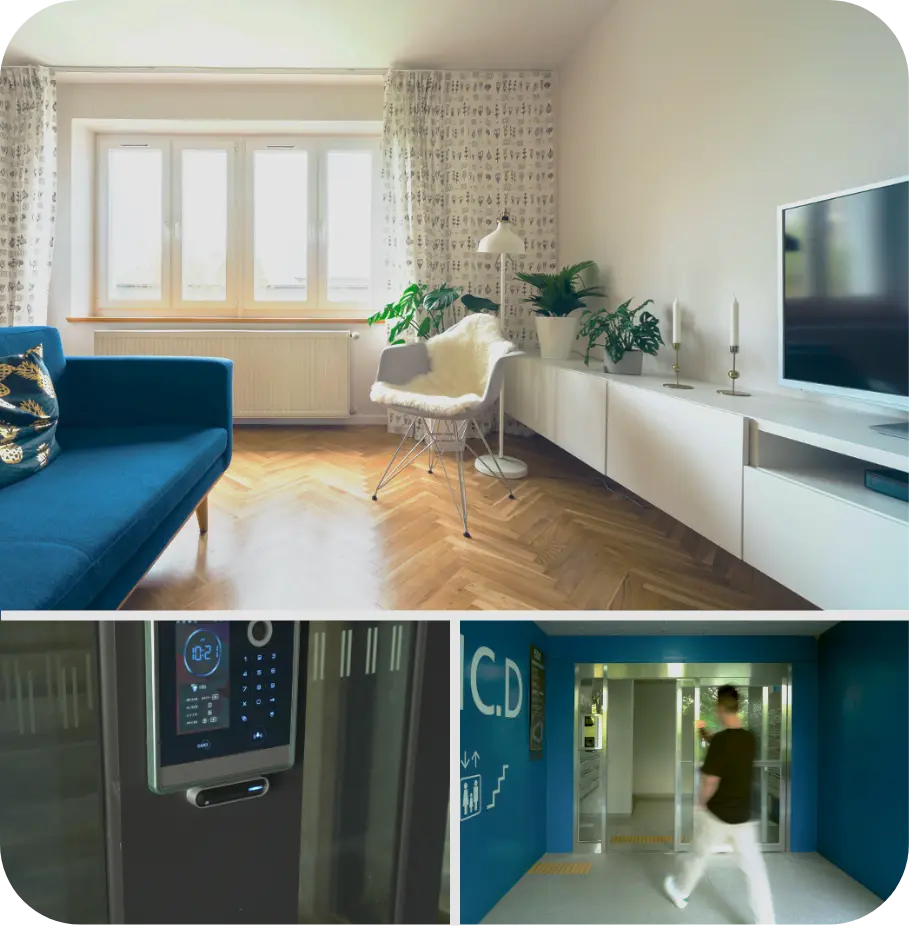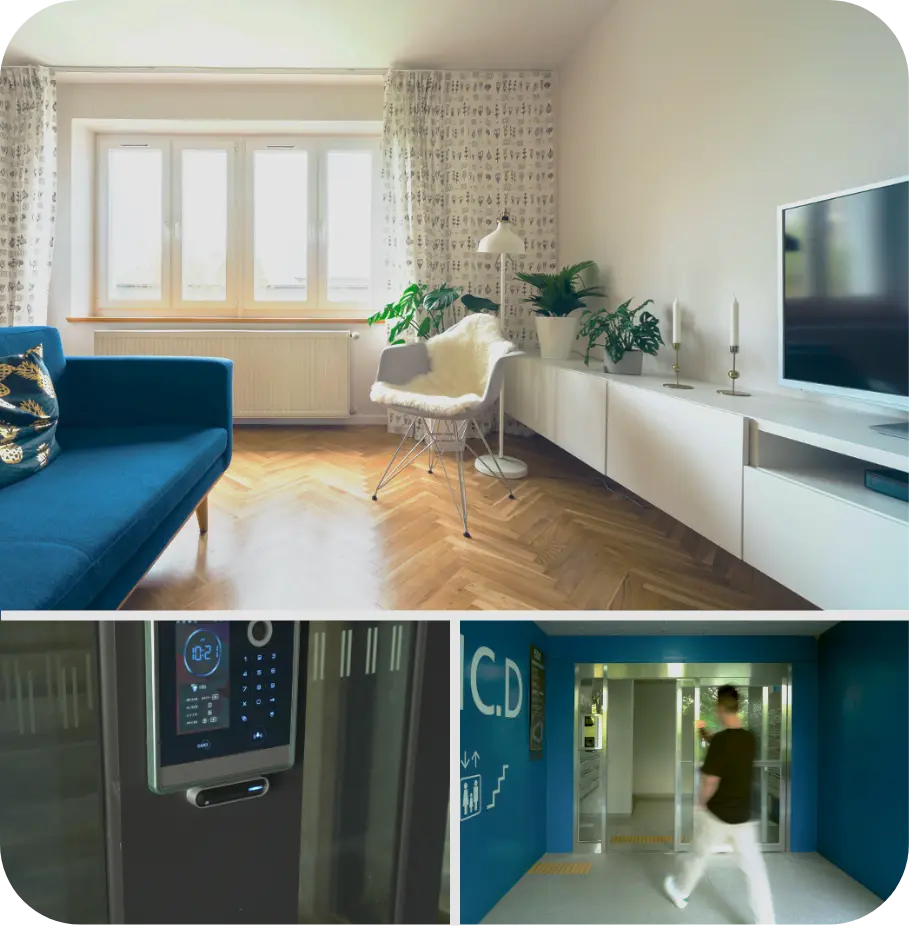 01. Live (Condominium)
More than 80,000 houses in Seoul, Busan, and Incheon, Korea are using KEYRING automatic access service since it launched in February. You can use the existing access system by adding our hardware, DAVE. Only approved residents can use it, so it is guaranteed safe. Also, it increases the convenience of the management office by enabling remote approval and deletion.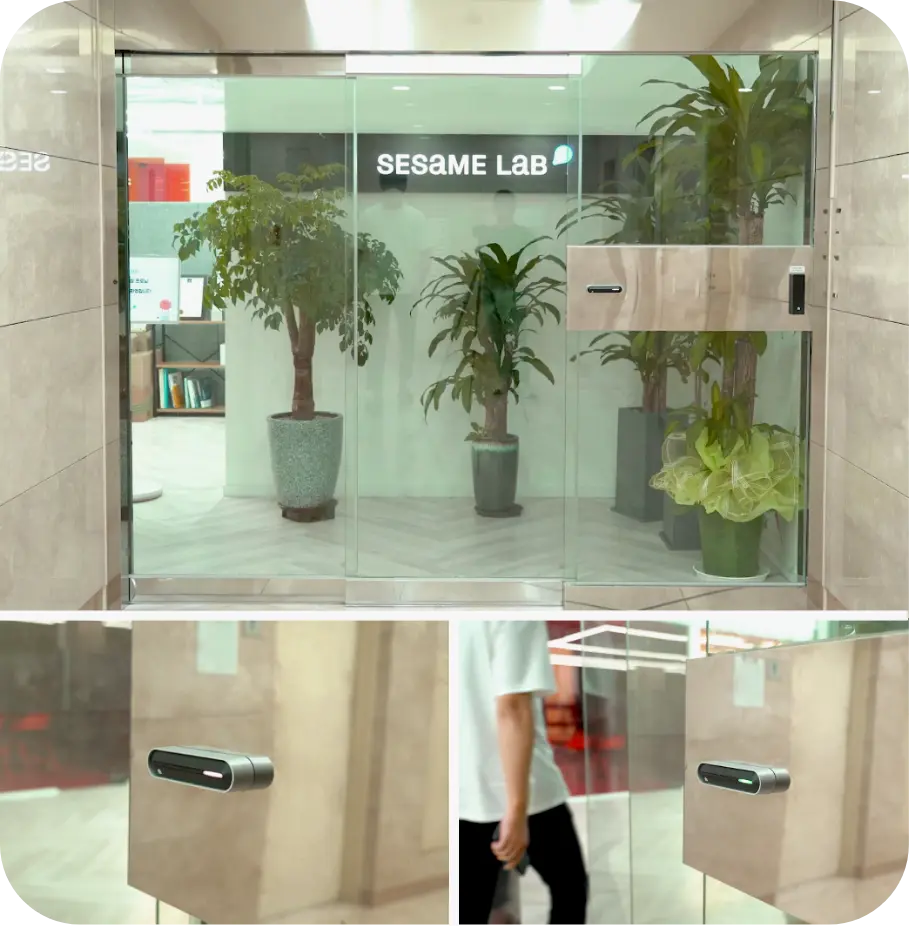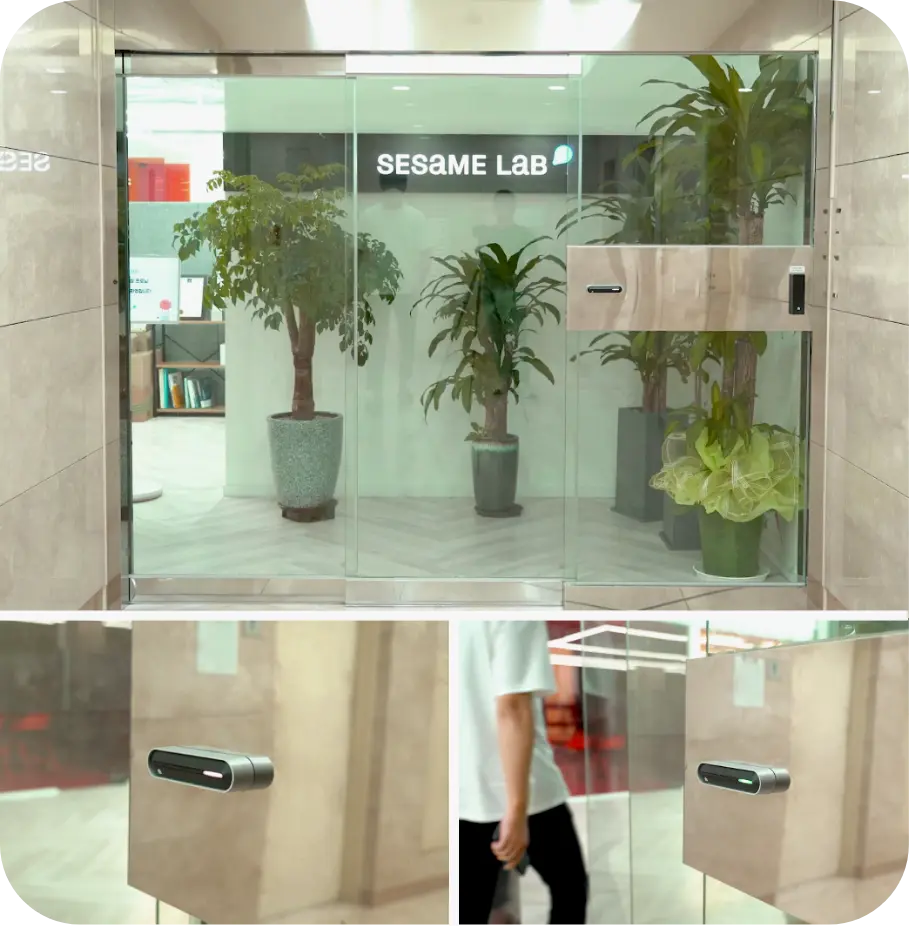 02. Office
Digital keys are only available for employees. Using KEYRING service is more convenient than using existing methods like fingerprints, card keys, and passwords. Also, you can easily manage guests.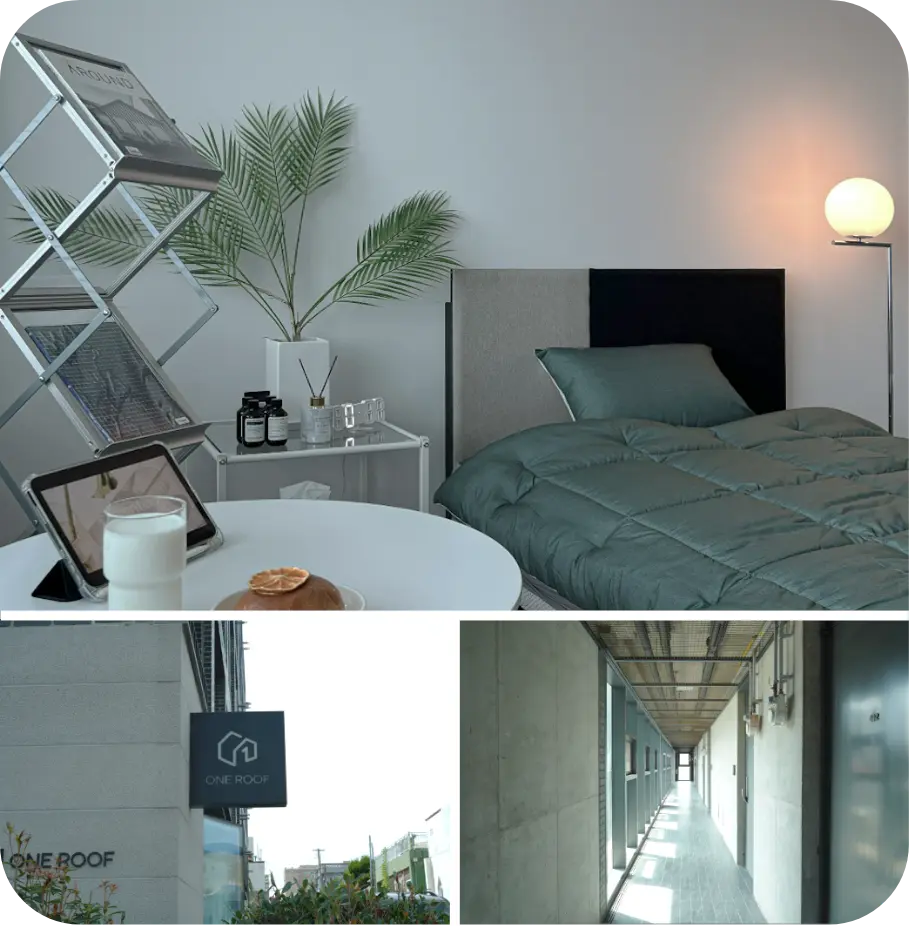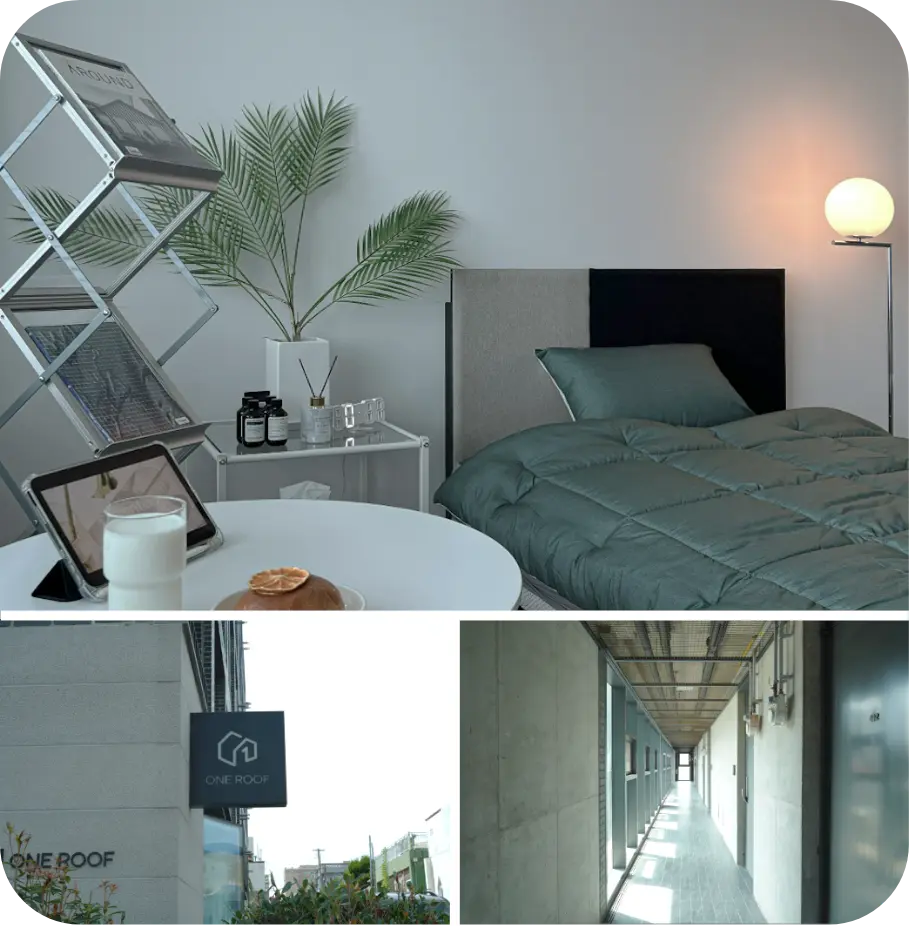 03. Shared place (Workcation)
Recommended for places where users are changed by cycle and also available for fixed-term users. You can remotely and conveniently manage whenever users change.
Get in touch.
Benefits of using KEYRING
✓ The door will automatically open for approved users
✓ No physical contacts required
✓ Reduce the cost of issuing plastic cards!
✓ It works as an add-on device & it's eco-friendly
✓ Remote approval of the key is possible!